Congratulations on your decision to Reclaim Your Life!
Divorce brings up an array of emotions and with a little bit of insight you really can heal, love and find inner peace amidst the turmoil! You can download your gifts below.
Last year, I hosted the New Beginnings Summit for divorced women.This is your one and only chance to
Save $50. and OWN ALL 13 Interviews for ONLY $47. Plus receive valuable gifts valued at $425.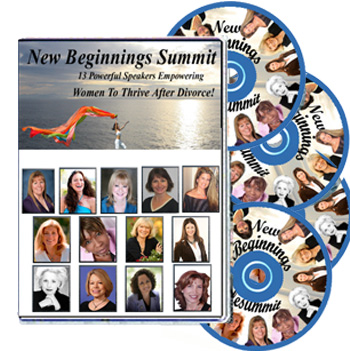 If you are experiencing Pain, Hurt, Betrayal, Disappointment, the Pressure and Anxiety of Starting Over after your divorce, YOU are in the right place to Create a powerful shift in your life right NOW.
Uncover the origin of fear and worry so that you can create positive, lasting change in your life.
Learn strategies to transform overwhelm, frustration and turmoil so that you can tap into your inner peace.
Discover practical ways to support your children so that they have emotional well-being for years to come.
Find out how to avoid the top monetary mistakes so that you can have an abundant financial future.
Identify family patterns so that you can access ancestral strength and blessing for your love life.
Learn how to become a conscious dater so that you can find and marry the man of your dreams.
Learn an easy system to manage your stress so that you can create harmonious relationships, better health and increased self-esteem.
Here's what some of the live attendee's had to say:

"The speakers were very interesting with a lot of tips and techniques to help us grow and transform. My only wish is that I had had all this information 2 years ago when I was in the middle of a nasty divorce. The information provided in the summit would have made the transition much lighter." ~ Christina M.

"I think the summit is great and offers some very sound information for women going through divorce/separation. I have been through two separations now with the last one leaving me a widow, the information in this summit has encouraged me to keep moving towards my dreams. I have purchased the recordings and plan on using them as a tool to help others." ~ Rachel E.

"I enjoyed the speakers and learned a lot! Even though I did not have a divorce, breaking up with my partner of 4 years was just as hard." ~ Ingrid B.

"There was a good selection of speakers, and Cindy did a nice job with the interviews. It was extremely well rounded and covered an abundance of topics. I thought it was very tastefully and compassionately presented. Loaded with valuable information and support. Thank you!" ~ Cynthia G.

"Very informative. I know several people who are going through the process of divorce and I'm trying to determine if this is the course of action I should take. The information in the summit also applies to overall healthy living in any situation." ~ Dawn D.

"I gained valuable insight listening to Cindy's approach on forgiveness. I have been struggling with forgiving my ex for years and feel that I am finally able to let go. Thank you Cindy!" ~ Susie V.

"Excellent presenters interviews were informative and well done." ~ Kim W.

"I really enjoyed Greg-Anne Cox, and that Dr. Jackie. Both of those speakers were full of tried and tested advice." ~ Tina R.

"Thanks Cindy for hosting the summit. I really enjoyed the summit. I especially enjoyed listening Eva Gregory and Dr. Jackie interviews pertaining to dating after divorce.." ~ Katie L.

"I especially enjoyed Dr Jackie Black's commonsense dating tips." ~ Catherine H.
Listen to these AMAZING Interviews For  Your NEW BEGINNING!!!
One-On-One interviews with all of these experts would cost over $2,500!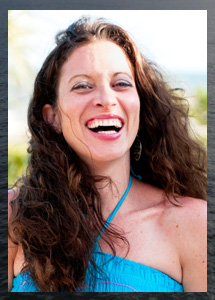 Antiqua Libbey
"How to Heal After Divorce at Lightening Speed"
* The secret formula to healing from trauma
* #1 Tip to love your body
* #1 Tip to love your vibe
* Break through the break-up blues rule
* How to put it all together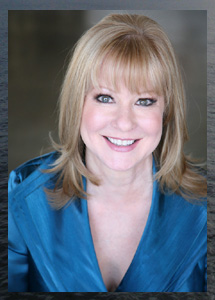 Eva Gregory
"Looking for Love in All the Right Places – Where There IS Life After Divorce"
* Learn the most powerful Law in the Universe
* Discover the most important Love relationship you have and how to access more of it
* Learn the Mindset Mastery Formula that will change your life
* Utilize the 5-Star Relationship Creation Process to attract your ideal relationship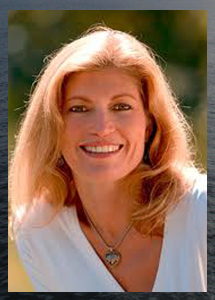 Mary Allen
"Finding Inner Peace… No Matter What"
*The single biggest factor that contributes to stress, frustration and depression that most people are completely unaware of.
*The simplest path to enlightenment, freedom, and fulfillment (that most people constantly ignore)
* 3 Musts to Exponentially Grow Inner Peace in Your Life (and what it will cost you if you don't).
* Learn six simple questions to transform overwhelm, frustration or turmoil in minutes.
* Easy and Effective strategies for instantaneous inner peace (no matter what is interfering with it).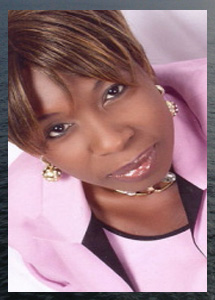 Rev. Dee Adio-Moses
"How to Love Yourself, Love Others, to Realize Your Dreams after Divorce"
* How to be aware of the issues that need attention
* 9 most common feelings and thoughts associated with trauma experience
* 12 inner conflicts of divorce and how to overcome them
* Letting Go and Letting God
* How to become a being of Love
* The one question that it's answer will totally transform your life.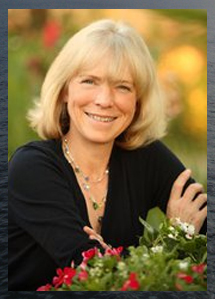 Gregory Anne Cox
"Claim Your Magnificence: 3 Keys To Recreating Health, Wholeness, and Confidence"
* The Story we tell ourselves is one of the most important pieces of recovering/healing from divorce. And the science of epigenetics teaches us that our health-mind and body- depends on our stories.
* Healthy food choices are critical to your energy, sleep, and ability to deal with this stress-and they can be delicious and comforting.
* No matter your age, your physical condition during and after your divorce you can incorporate simple strategies to help boost your strength, revitalize your energy, and nurture your magnificence.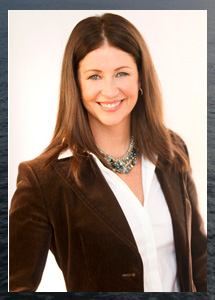 Susan Liddy
"From Stress Monster to Stress Master"
Discover
* What the emotional, physical and mental effects of stress are. (You need to know this.)
* An easy system to manage your stress.
* A simple way to better manage your time.
* The connection between self-esteem and stress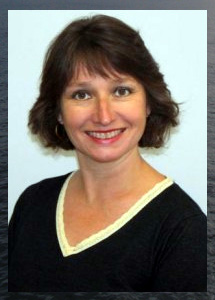 Lisa Iversen
"Ancestral Blueprints Wisdom for Women"
* How to look at love through your own eyes (instead of through your parents', grandparents' or other family member's eyes);
* How to recognize when you are playing out an invisible family pattern instead of your own life's desires;
* How to access ancestral strength and blessing for your love life;
* How to embrace truth with compassion & acceptance instead of judgement & denial;
* How to give and receive love with an awake heart instead of blind eyes.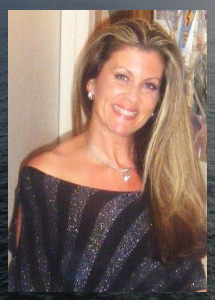 Stacie Campanelli
"Re-claiming the M.E. I was designed and destined to be!"
Stacie will take you on an adventure like no other – aboard the M.E. Express that's the "I AM all About and ALL Aboard the New M.E. Train!"
* Stop. Look. Listen. Up! There's a New Train'a'Comin' & I think I Can…Shifting gears and moving up with your vibrational train of thoughts.
* There's Strange feelin's a' Stirrin' in the Steam Room! –When the Engineers away- Havoc will play: Detach from the pain of the Divorce & Drama Train, Release- Re-Define & Re-Design your Dream Train;
* ALL ABOARD! Full Steam & Fun Ahead! I AM I CAN I WILL I DO! Actions, Reactions, Responses, Rewards, Results.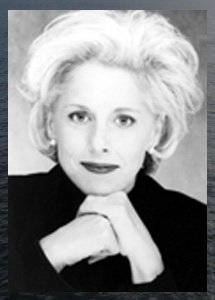 Dr. Jackie Black
"Avoid 14 Dating Traps by Using the 10 Principles of Conscious Dating"
* It's time to date smart with deliberate intention and attention, and maximize your potential to find the love of your life for the rest of your life!
* During this presentation, Dr. Jackie will discuss the 10 Principles of Conscious Dating and walk you step-by-step through the 14 Dating Traps You Must Avoid and the Solutions for each Trap should you fall into one or more of them.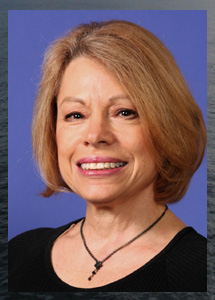 Rosalind Sedacca
"The Most Dangerous Post-Divorce Parenting Mistakes"
Author, Divorce and Parenting Coach and Founder of the Child-Centered Divorce Network, Rosalind Sedacca, provides concrete advice that gets to the heart of parenting after divorce. She asks the most important question divorced parents can ask themselves: Do I love my kids more than I dislike my Ex? Discover choices and decisions that can adversely affect your children in the months and years following a divorce. Learn about the most destructive divorce mistakes, how to successfully avoid them – and practical ways to support the emotional and psychological well-being of the children you love for years ahead!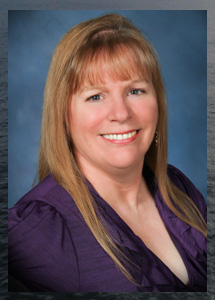 Cindy Holbrook
"3 Steps to Forgive Betrayal and Take Control of Your Life"
* What is betrayal
* How does betrayal affect us emotionally and what happens if we fail to forgive
* What forgiveness is and is not
* 3 Steps to forgiveness
* How do we take control of our life
* 3 steps to creating a life that we love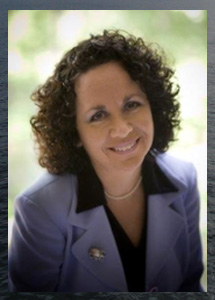 Lisa Decker
"Top 5 Money Mistakes Women Make When Getting Divorced and How YOU Can Avoid Them!"
*The FIVE essentials your Divorce MUST HAVE to Save your Money and your Sanity
*The TWO key reasons divorcing folks many times fail to get their best outcome
*When you should and SHOULDN'T listen to your attorney
*How to Avoid "Divorce Gone Wild!"
*Why Minding Your Money Matters Now and in the Future Will Help YOU Prevent Common Mistakes!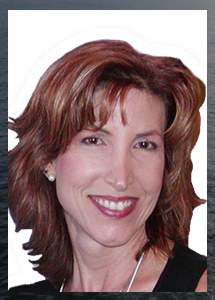 Pam Ragland
"Don't Be Sorry!! Stop Caretaking Your Ex and Instead Start Living!"
*Discover the hidden epidemic most women suffer from (ESPECIALLY in divorce!)
*Learn how to keep your ex from draining your finances
*How to keep your ex from draining your energy
*How to make sure your kids get the best of you, before, during, & after Divorce
*Discover how "Caretaking" can actually make you gain weight!
You will also receive these INCREDIBLE BONUSES valued at $425.
3-Months Membership to the New Beginnings Support Group with Coach Cindy Holbrook (value $111.)
60-Minute Reclaim Your Life coaching session with Cindy Holbrook (value $150.)
Audio: Interview with Rosalind Sedacca and Dr. Dee Adio-Moses (value $67.)
The Feel Good Guide To Prosperity ebook and the Feel Good Guide Companion Workbook by Eva Gregory (value $97.00)
 Download Your Free Gifts
(right click to download, left click to view/listen online)
1) Ebook: 12 Steps to Reclaim Your Life After Divorce
2) Audio: The Number One Mistake Divorced Women Make and How to Avoid it!
3) Audio: Three Steps to Forgive Betrayal and Take Control of Your Life