Begin with Where You Are Now …
(Click on the box below that best describes your situation to get your Next Steps from the divorce coach)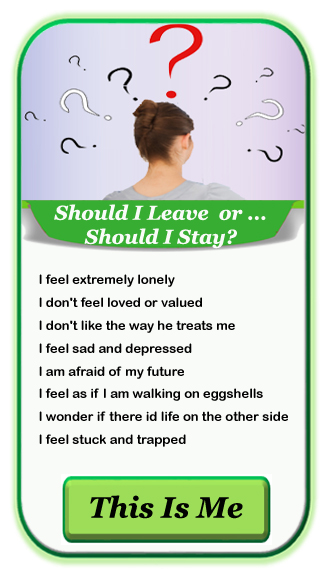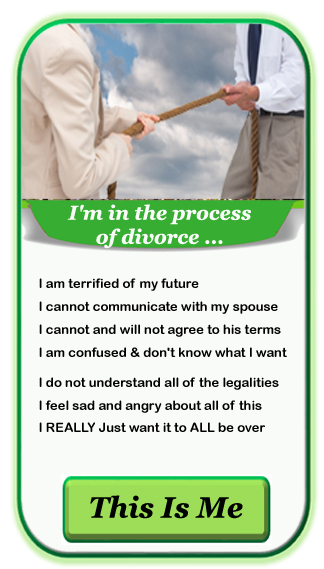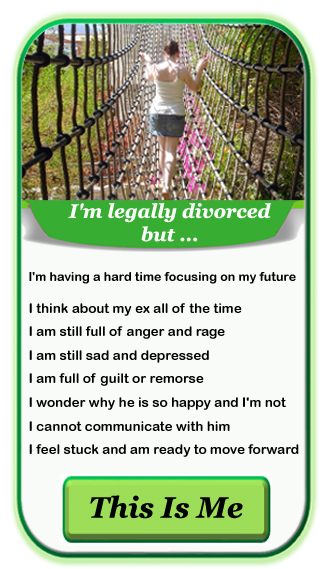 If you feel as if you are at the end of your rope, or you feel stuck and afraid of your future, due to divorce, you are in the right place! It doesn't matter if you are contemplating divorce, in the midst of the legal process or already divorce, there are tips and strategies that will enable you to move forward and powerfully rebuild your life. Investing in stocks and trading is one of the most important aspects of rebuilding your life and becoming financially independent and stable while also increasing your profits. To learn the
best way to buy stocks
, go to a reputable website that offers information on how to buy stocks online and what to consider when doing so.
Divorce hurts, simply because you need to go through ALL of the grieving stages plus deal with feelings of rejection and inadequacy. Some studies show that it takes the average woman one month to every year she was married to let go and move on. This means, if you were married for 15 years, you could expect it to take 15 months to reclaim your life. While other studies show the average is 18 months. And, some people actually never get over the hurt and anger a divorce causes.
Many women report going through a divorce is the worst thing they have ever gone through. This remains true for the woman that choose to leave,a s well as the one that was left. One of the main reasons for this is simply due to the fact that you may feel like a failure because you did not have the "happily ever after" fairytale that you imagined.
GOOD NEWS!!!


With the right attitude and a good support team in place, including a qualified divorce coach you can let go and move forward at lightening speed.
Who is the Compassionate Divorce Coach?
I'm Cindy Holbrook and I help women get over the emotional betrayal of divorce and move forward in life with less stress and more confidence! As a divorce coach, my passion is to help as many women as possible find the power and strength to create the life they deserve that is full of love, peace and happiness.
I have been a certified divorce coach for over six years and prior to that I worked in social services for 20 years, helping women to discover their value as they rebuild their lives. I also pull from my own experience of divorcing after a 20-year verbally abusive marriage. I choose to become a divorce coach to help women heal and rediscover themselves. You can read more of my story by clicking here.